One of the delights in our city is to watch the various flowering trees, and at this time of the year, one of the spectacular sights is that of the Flame of the Forest (Palash…the scientific name is Butea monosperma). The name of the tree is well-deserved…the bright orange flowers of the tree look exactly as if tongues of flame were engulfing the tree. At this time, the tree sheds all its leaves, too, and the effect is stunning.
But there is an even more interesting aspect to the flowering of the Flame of the Forest…that is, the flowers, and the nectar in them, attract many varieties of birds! And so, if one just stands at a reasonable distance from such a tree, one can see many kinds of birds flocking to it to enjoy this natural feast.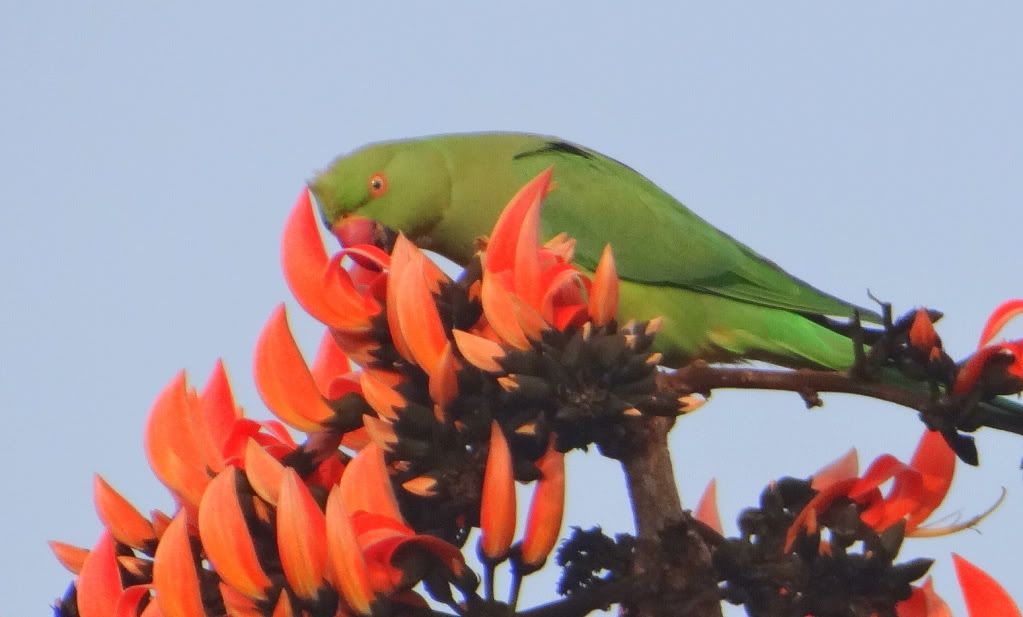 Chestnut-tailed Starlings:
Hoopoes:
Jungle Mynas: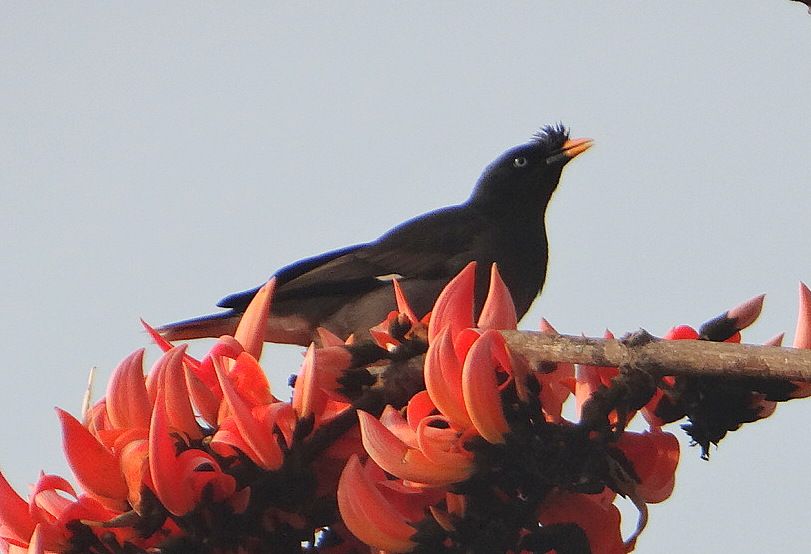 Rosy Starlings: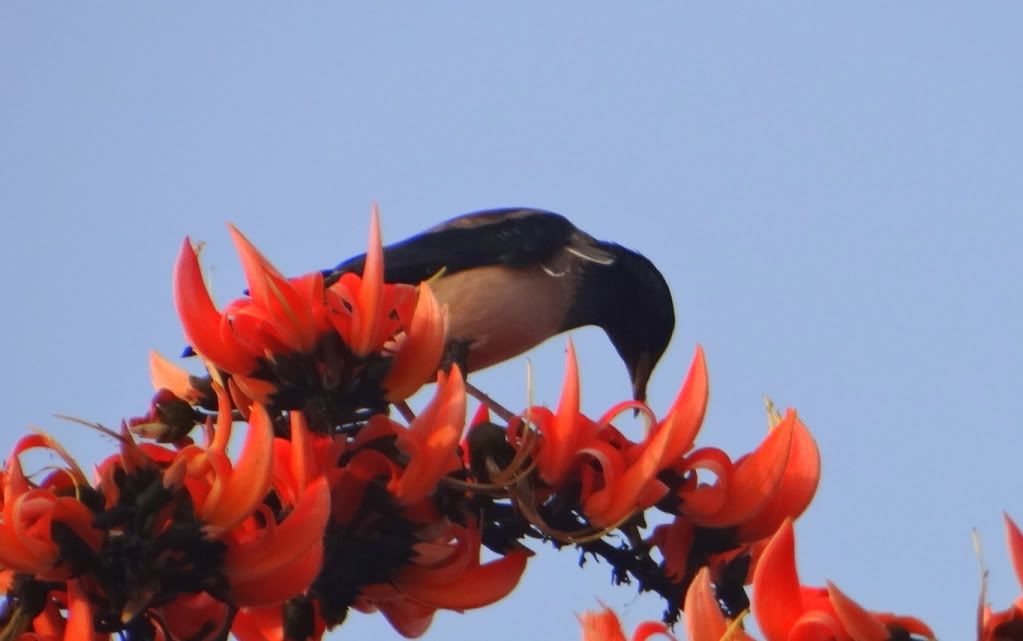 Purple-rumped Sunbirds:
At one tree near the Valley School, I watched the following birds alight on the flowers and feast to their hearts' content:
Large-billed Crows and House Crows also joined in…proving that one beautiful tree can support so many of Nature's creatures!
The list of birds that I've personally seen, feasting on these flowers:
Jungle Babbler
Yellow-eyed Babbler
Coppersmith Barbet
White-cheeked Barbet
Red-vented Bulbul
Red-whiskered Bulbul
House Crow
Jungle Crow
Spotted Dove
Laughing Dove
Pale-billed Flowerpecker
Hoopoe
Common Myna
Jungle Myna
Rose-ringed Parakeets
Brahminy Starling
Chestnut-tailed Starling
Rosy Starling
Loten's Sunbird
Purple Sunbird
Purple-rumped Sunbird
Grey Tit
Booted Warbler
Greenish Leaf Warbler
Tickell's Leaf Warbler
Oriental White-eye
So, if you happen to pass a Flame of the Forest, full of flowers….just stop to have a look at this Pakshi Darshini!⊕